Montauk and Marine Paintings
During the 1990's and early 2000's, while living in her home in Montauk, NY, a seaside village at the tip of Long Island, Sawyer painted a series of marine and local landscapes in her studio there. Some were based on sketches she made while sailing the local waters around Montauk, Block Island, Connecticut River and Newport. These paintings were exhibitied at various venues shown below, inluding BMG, Paris, and Bridgehampton, NY. Most recently, in the summer of 2020, she exhibited as series for the first time at the BCK Fine Arts, Gallery in Montauk entitled Locales which included Fort Pond, below.


Fort Pond, acrylic on Canvas, 64" x 64" 1990

Montauk Harbor oil on linen 64" x 64" 1996

Sawyer first exhibited her marine paintings at Blue Mountain Gallery in Soho, New York City in 1998. Ken Johnson in the New York Times called the paintings "buoyant"


Plum Gut oil on linen 64"x 64" 1997

Jonathan Goodman's review in Art In America said "the spontaneity suggests both physical closeness to the water and the joy that come form intense involvement with ones surroundings."
Tall Ship Parade 2000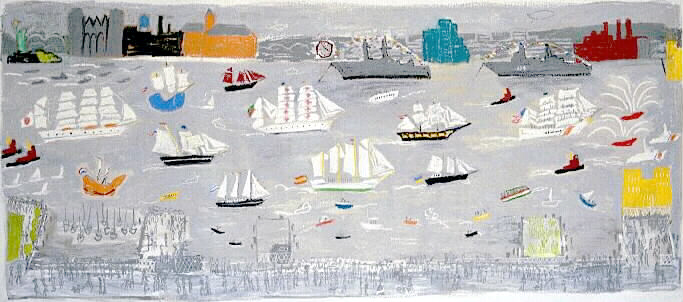 Tall Ship Parade 2000, 4 x 9 ft. oil on canvas, Private Collection, New York City
Painted to commemorate the millennium celebration of the tall ship parade up the
Hudson River from drawings done on site July 4th 2000.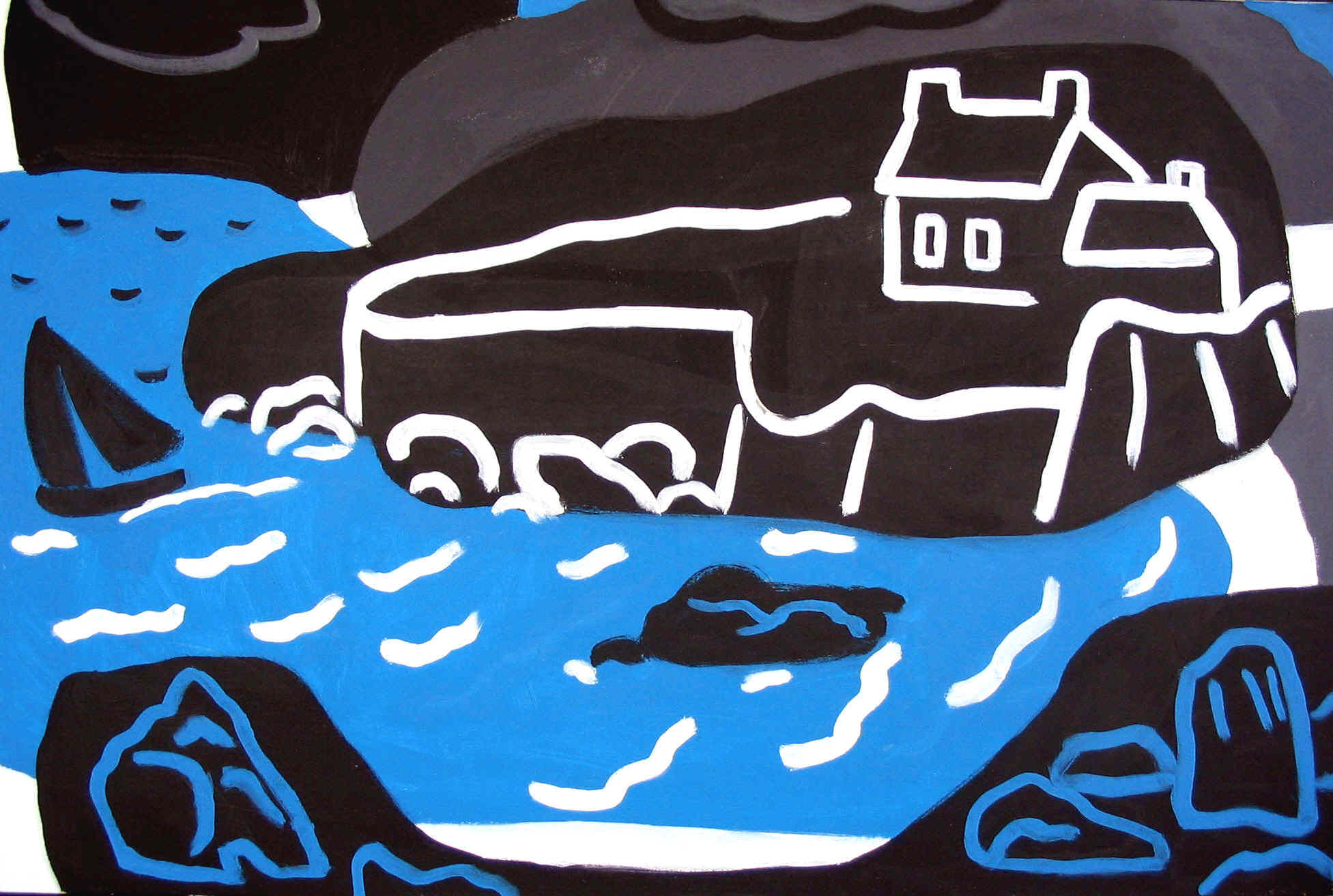 Finistère, Brittany , acrylic canvas 18x24", 2004, Private Collection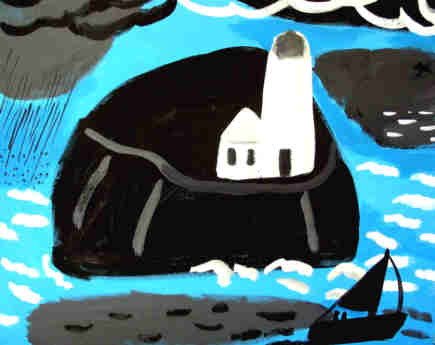 Storm Off Faulkner Island 16x20"
Paintings of the waters off Long Island, Block Island and northern France (above) were exhibited in Sawyer's 2004 exhibition, Small Marines at FURST in Paris France and at Pierre's Bridgehampton, NY.